DaeJeon Migrant's welfare Center(DJMC)
DJMC has been established to promote a mature multi-cultural society. We provide various services and activities for foreign migrants(workers & spouses) to have adequate life in Korea.
What we offer(free of charge);

(1) Legal consultation
Labor related consultation(overdue wages, accident)
Immigration related consultation(visa status, acquisition of nationality)


(2) Medical service
Free medical services(Physician, Oriental Medicine, Dental Treatment, Medication) for all foreigners on every Sunday 2-5PM.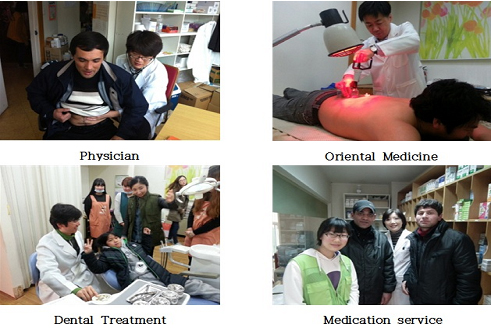 (3) Korean culture experience
Many activities provide deeper understandings of Korean culture & life.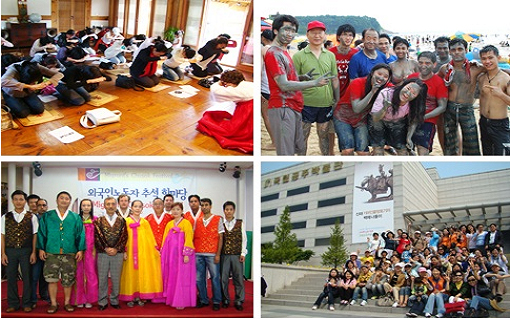 (4) Korean language school
For foreign spouses on Tuesday~Friday
For migrant workers on every Sunday 2-5PM


(5) Computer class
For foreign spouses on Tuesday & Wednesday
For migrant workers on every Sunday 2-5PM


(6) Education program for pre-school children
Hangeul class(reading & writing & mentoring)
Taekwondo Class
Music class


(7) Job related program for foreign spouses
Asian cuisine(Korean, Indonesian, Thai, Cambodian, Vietnamese etc) training
Certificate program(Computer, hair stylist, Driving) consultation


Direction